---
---
After leaving Sapiens, I started to represent Israeli hi-tech companies who wanted to sell their products in the UK. They were mainly product companies who understood the significance of the UK marketplace, but really didn't understand the size of the country.
"Could we get meetings in London, Manchester and Liverpool on the same day?" was just one of many such ludicrous questions I was asked.
All went swimmingly well until one day in early 2007 when a good friend and an old colleague from France called me up and wanted to introduce me to a new, ambitious and exciting company…
"What's their name?" I asked, excited at the thought of a new prospect.
"Zend," he replied.
"Who?"
"Zend. Z… E… N… D, the company behind PHP."
"Behind who? Behind what?"
"PHP," he replied, bemused at my lack of knowledge, "it's a web development language."
"There are tons of languages, what's special about this one?" I asked in a reply that probably seemed dumb and ignorant.
And then I was introduced to the world of Open Source.
My background was in licensed software, yearly support agreements and chargeable new versions. This new world promised free software, LAMP, a community of developers and people developing in their own time… for free!
The more I learned about PHP, the more excited I got and, as a bonus, Zend was actually an Israeli company. I learnt that as PHP is a free language, Zend made its money from training, consultancy and mainly products, all of which were designed to help developers and enterprises develop and run PHP more smoothly and professionally.
As part of my due diligence in deciding whether to represent a software company in the UK, I persisted on meeting potential customers and get their views on the product / solution / services / pricing and competition etc.
My first customer experience was when I joined Zend on a sales call in London. A mobile operator had invited Zend for a meeting and it went like this:
Customer: "We invited you over because you are Zend, the company behind PHP, right?"
"Yes," replied the Zend sales director, "How can we be of assistance?"
"Well, we are thinking of moving from .NET to PHP and we need your assistance. We need training, consultancy, developers, products and general assistance to rebuild our core applications in PHP."
I was completely perplexed. Gobsmacked was probably a better description of how I looked.
Being involved in sales for many years, I always found myself having to explain to prospects why our technology was the best, doing some evangelising, and using all the sales techniques I knew in order to get the prospect to my side and to make the sale. All of a sudden, I faced something completely alien to me: a prospect knowing exactly what they wanted and outright asking for it – a real shopping list. Price, rates and discounts were never mentioned.
The Zend sales director, evidently used to having heard this before, just said: "Of course – that's why Yair is here. He has experience in enterprise application development" before handing the gauntlet to me.
"Of course we can help," I said with complete confidence, not knowing anything about PHP, but knowing enough about providing IT services to large companies to believe that we could help.
As we left the meeting, I asked the Zend director whether all his sales meetings followed that format.
"Yes," he replied, "this is what is happening in the PHP world."
"Nice," I said. "So who will provide all the IT services that they need?"
"Well," he replied, "Zend only do products. We don't provide professional services."
"So who will provide these services in the UK?" I asked.
"I don't know. I need to find a company who has PHP expertise and can provide enterprise-level assistance," he replied.
I knew then that I had found a business opportunity. "Do you mind if I provide these services?" I asked without having a clue how I would do so. My gut feeling was that there MUST be a way to provide them and I would sort the details later.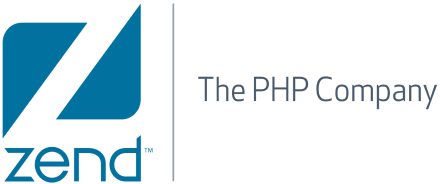 "Of course," said the director, unknowingly paving the way for what would become the largest PHP services company in the UK. "We would love you to become our partner in the UK and we can help you get going by using the Zend brand."
I couldn't believe what I was hearing. Become the Zend representative in the UK and potentially grow a professional services company based on PHP with the backing of Zend – what could be better?
All the research I conducted showed that PHP was growing at a fast rate, very much in line with the growing adoption and acceptance of Open Source, especially in large enterprises. From my Sapiens days, I could see the potential for:
*Application development
*Consultancy
*Training
*Support
But instead of Sapiens technology we would use PHP. Déjà vu? Yes, that's what I thought… BINGO!
That evening I called Paul Wander, who was with me at Sapiens and had a similar career path to me. I had recruited Paul straight out of university and he became an amazing developer, progressed to pre-sales, consultancy, and then to sales.
I said to Paul: "You have to come over tonight. I have found a gold mine."
Paul came over, listened to the Open Source and PHP story and resigned the next day.
With Paul on board, I felt that I had a strong partner with whom to build a business. I knew his strengths and qualities and made sure he was focused on the areas he was so good at: sales, and especially technical sales.
My advice for those looking to do the same? Have clear and simple goal.
Ours was to build the biggest and best PHP company in Europe. That gave us focus, direction and a clear and simple message that we could explain to employees, customers, suppliers and partners.
So I had identified the opportunity, could see the potential, and had the support and the partner to get moving. However, I was missing one critical element: a team.
---
---